"Where Learning and Growing is Fun"

Welcome To Cheryl's Daycare 

  Our team-oriented staff consists of dedicated personnel who are committed to the growth and development of a happy child.

Our goal is to make learning and playing fun, at a pace that is comfortable for each individual child, according to his/her ability and readiness.

Each day begins as a new adventure for your child.  We provide a safe stimulating environment, allowing your child to discover and explore the world around him/her.

At an early age your child will begin to learn essential skills such as:Â 

Communication and Listening Skills

Social Skills

Problem Solving Skills

These valuable skills will have a positive impact on your child's confidence and self-esteem

We are dedicated, to you and your child, to providing the care necessary for a happy and healthy future.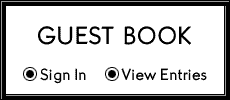 Our Services and employment are provided in a nondiscriminatory manner, without regard to race, sex, color, national origin, ancestry, religious creed, disability and age.